FINALLY, LOC PRODUCTS THAT WORK!
We passionately embrace diversity and inclusion, striving to provide an exceptional range of clean, build-up free loc products that cater to all hair types and textures. Our pioneering brand is at the forefront of innovation, science, technology, and sustainability, ensuring that every individual's unique crown is celebrated and nurtured. Together, let's honor the beauty of our differences and empower everyone to feel confident in their own skin.
Your crown truly deserves it!
Entire Loc Care Essential Bundle
Regular price

$88.92

Sale price

$85.00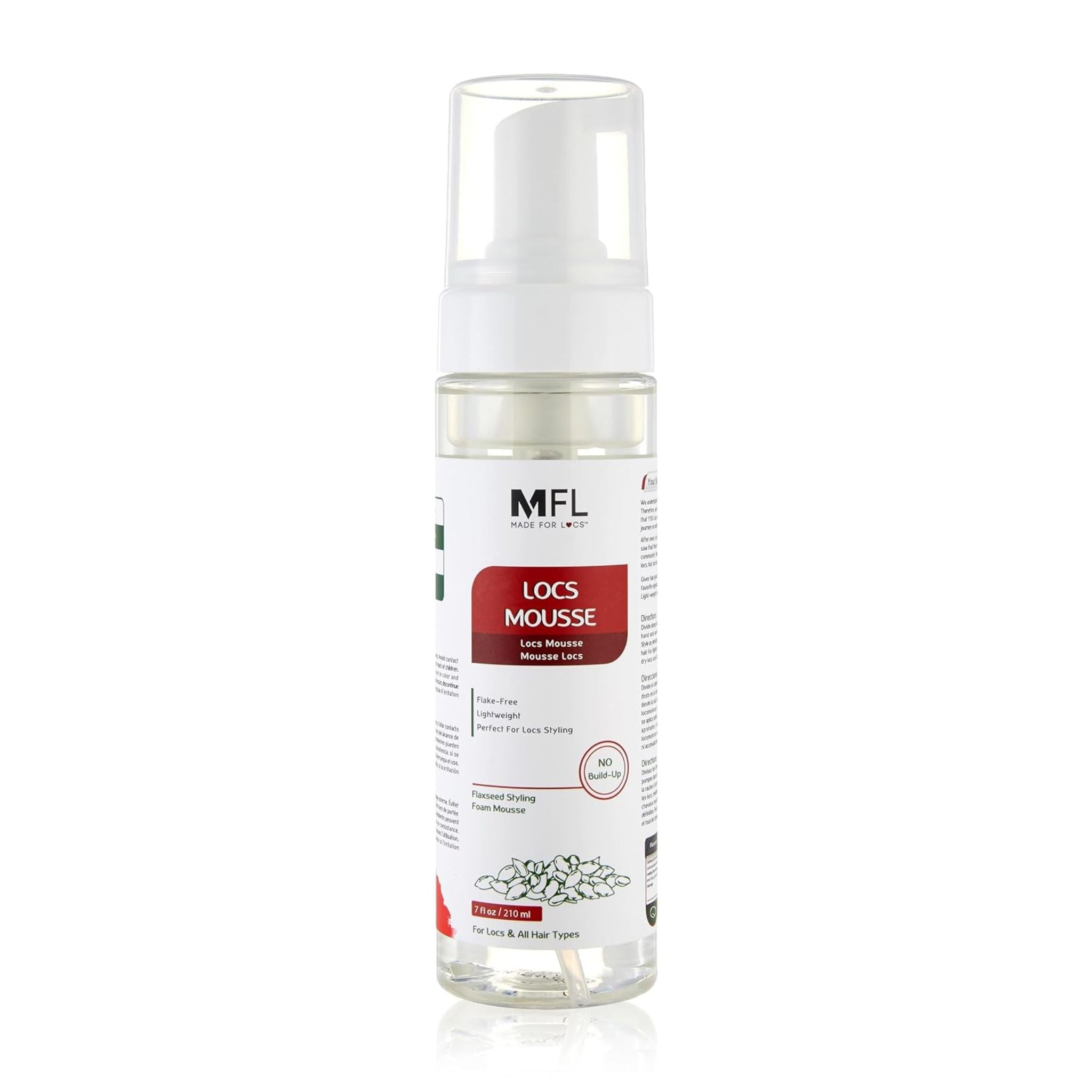 Tribe Reviews
Keeping my locs moisturized as been difficult for me until I found this loc spray at Walmart. So far so good!

Lex
Get you some NEEEEEOOOOWWWWWW!!!!!

Okay so, I've been using Made For Locs since I started my locs and in the last 2 1/2 yrs they have grown SOOOOO much. Get everything MFL cause I can tell you that your life will be changed.

DiNesha M
These products are a must have

My hair was dry and itchy. I've tried everything on the market I could find and nothing worked until I ordered the anti-itch loc box and my problem was solved instantly. It worked so good I went on to purchase the beard box as well, and my hair smells and feels amazing. These products are a must-have

D.H.
I love my shirt and received many compliments when I wore it. The fit is good and the material is good quality. Of course, I had to make it my own *smile*

Celeste
Looking Good With MFL Products

I love the look it gives my hair. I take my own Made For Locs products with me for my stylist to use and my hair looks Marvelous.

Audrey S
Love retwist at its best!!

I love the loc pomades the way it makes my locs look and feel and the hold is everything !!As long as i am locked illl
Only use MFL 💜💜🤗🤗

Patricia G
Relief

This oil gives me itch relief after my reties with my sisterlocks. How the oil foams is something that I'm still getting used to. Nonetheless, my hair feels hydrated after using it. My hair smells great and a little goes a long way especially if you have newly established locs like me (overuse of hair products can cause unraveling). I use the oil once every 2 weeks along with their refreshing spray as a part of my wash day routine. This is something that I will always keep on hand. Very satisfied!

Kimberly G
Amazing Products

My Locs has never felt so free and soft! The refreshing spray has given me Life!

Tanya E
I couldn't wait to use it!

I am 3 yrs into my loc journey, and have never detoxed my Locs before. But, my favorite & trusted brand, MFL came through clutch with this detox bar. It deep cleaned my Locs without stripping my hair of it's moisture. I am so pleased with my results. This picture I attached is me detoxing right before going to my reTwist appointment. I was determined. I also brought the box to my loctician, and she is planning on purchasing now, after seeing my hair wasn't all dried out afterwards.

Daniel W
Created For YOU!
Our brand is Made For Locs while creating a safe space for you to be yourself no matter your race, gender or age.
Our Story
Braid-Outs, Curls & More
Quick view

Locs Retwisting Firm Hold Gel

Regular price

$9.99 $29.00

Regular price

Sale price

$9.99 $29.00
Quick view

Locs Styling Flaxseed Mousse

Regular price

Sale price

$12.99
Quick view

Locs Vegan Oil Spray

Regular price

Sale price

$9.99
Clean Beauty
Build-Up Free
Our clean beauty products does not contain wax, or over 2000+ ingredients that just don't belong in your loc products.
Shop Entire Collection
Quick view

Locs Flawless Styling Bundle

Regular price

$57.95

Sale price

$55.00
Quick view

Locs Vegan Apple Cider Vinegar Shampoo | 8 oz

Regular price

Sale price

$14.99
Quick view

Locs Vegan Aloe Refresher Spray

Regular price

Sale price

$12.99
Quick view

Locs Vegan Oil Spray

Regular price

Sale price

$9.99
Embrace Your Loc Journey
Starter Locs Essentials